Download Linework from WordPress.org →
Linework is a clean creative business theme designed to showcase and adapt to your brand. With a custom logo, the ability to customize every color in the theme with live preview, featured images, and a menu and widget area, you can make Linework your own quickly and easily. Linework is at its best on sites with a few static pages and also supports a clutter-free blog.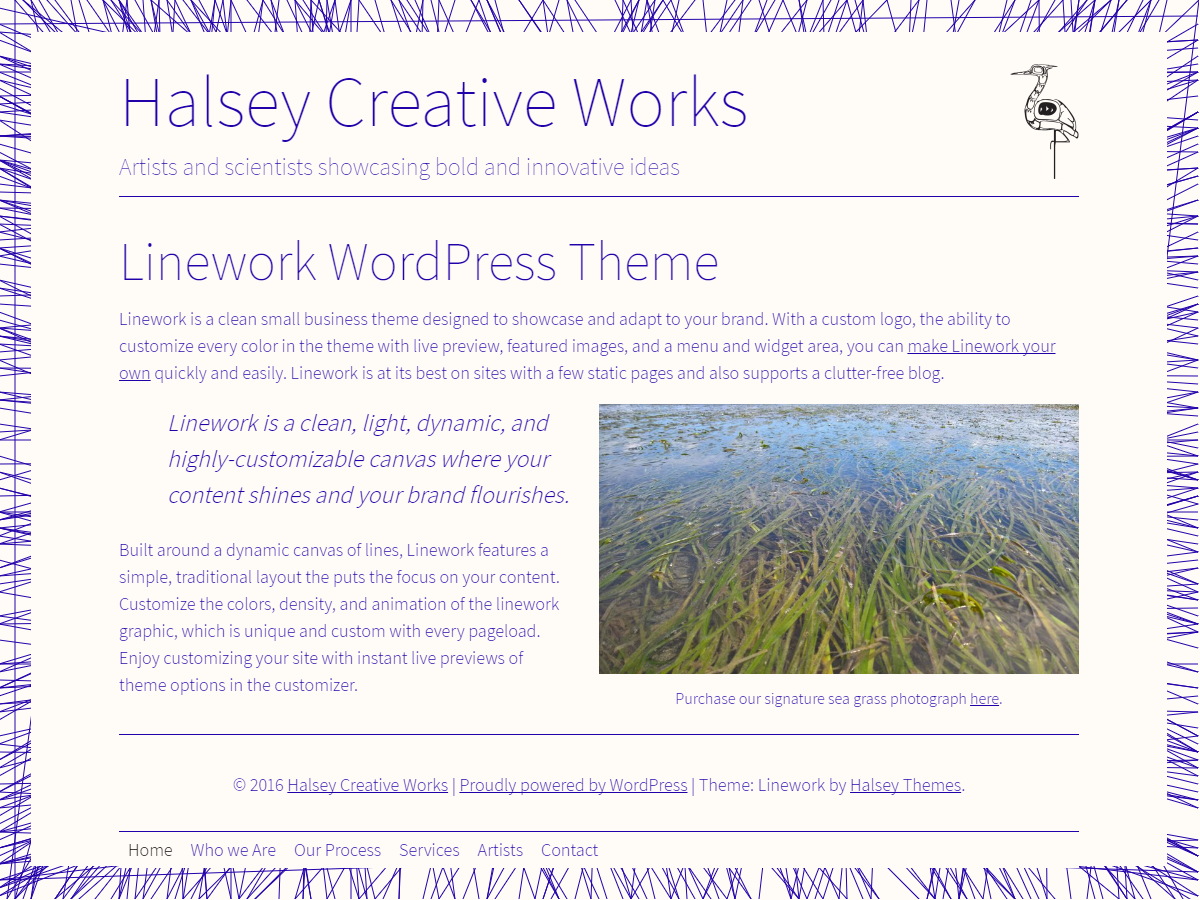 Built around a dynamic canvas of lines, Linework features a simple, traditional layout that puts the focus on your content. Customize the colors, density, and animation of the linework graphic, which is unique and custom with every pageload. Enjoy customizing your site with instant live previews of theme options in the customizer.
Theme Options & Features
Linework includes the following features with instant live preview in the Customizer:
Custom logo in the header, with option to hide the site title text.
One menu location, which supports submenus several levels deep.
One widget area, in the footer, which displays in one, two, or three columns depending on the screen width.
Linework and text color picker.
Background and page color picker.
WCAG color contrast is automatically maintained at the AA level with custom colors.
Customize the density of the linework background, or animate it.
Optional animation to fade in page contents, showcasing the linework background.
Custom copyright name field.
Show or hide "Proudly powered by WordPress".
Show or hide theme information display.
Additional features of Linework:
Dynamic "linework" background graphic that's new and unique on each page view.
Framed content area with the background graphic serving as a border.
Sticky menu that's persistently displayed at the bottom of the screen (except on small screens).
Large featured images for posts and pages.
Simple blog layout that eliminates post metadata clutter.
Fully responsive design that looks great on any device.
Screenshots