Halsey Themes is a joint venture between brothers Nick Halsey and Zack Halsey, offering free and premium WordPress themes. Our focus is on simplicity and usability. Our themes implement core WordPress features such as featured images and the Customizer. That means that you can get your site up and running or switch an existing site to one of our themes with minimal effort. Our designs are unique and opinionated, providing visitors with unforgettable experiences.
A clean small business theme, Linework is a dynamic, highly-customizable canvas for your content to shine.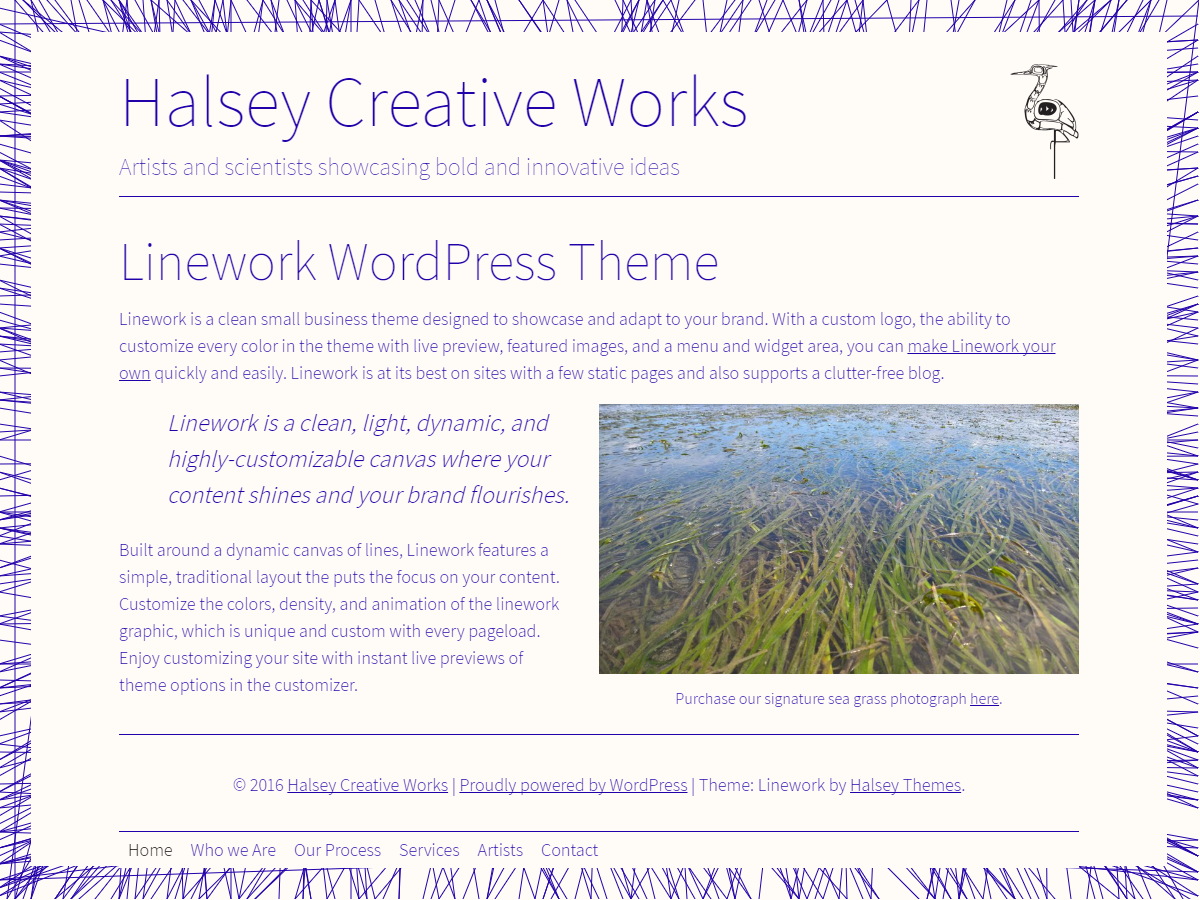 A premium photography theme featuring huge, layered (parallax) featured images.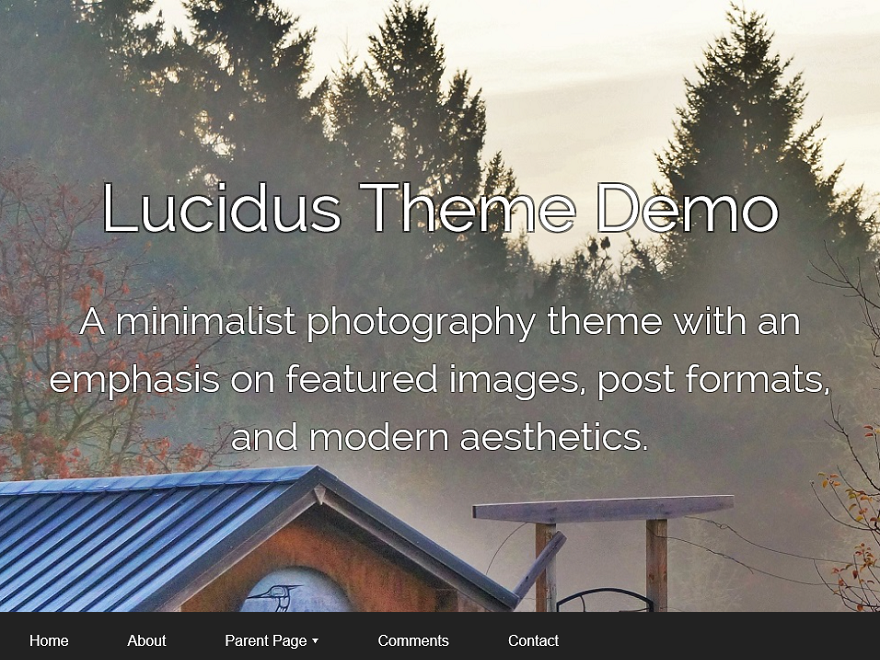 An eccentric free blogging theme featuring an animated background graphic and extensive customization options.