Halsey Themes is a collection of free and commercial WordPress themes by Nick Halsey, focusing on simplicity and usability. Prioritizing user-first, out-of-the-box design, our unique and opinionated designs provide your visitors with unforgettable experiences. Our themes implement core WordPress features along with efficient custom options so that you can get your site up and running, or switch an existing site to one of our themes, with minimal effort.
An innovative photography theme featuring huge, layered (parallax) featured images and stunning post formats.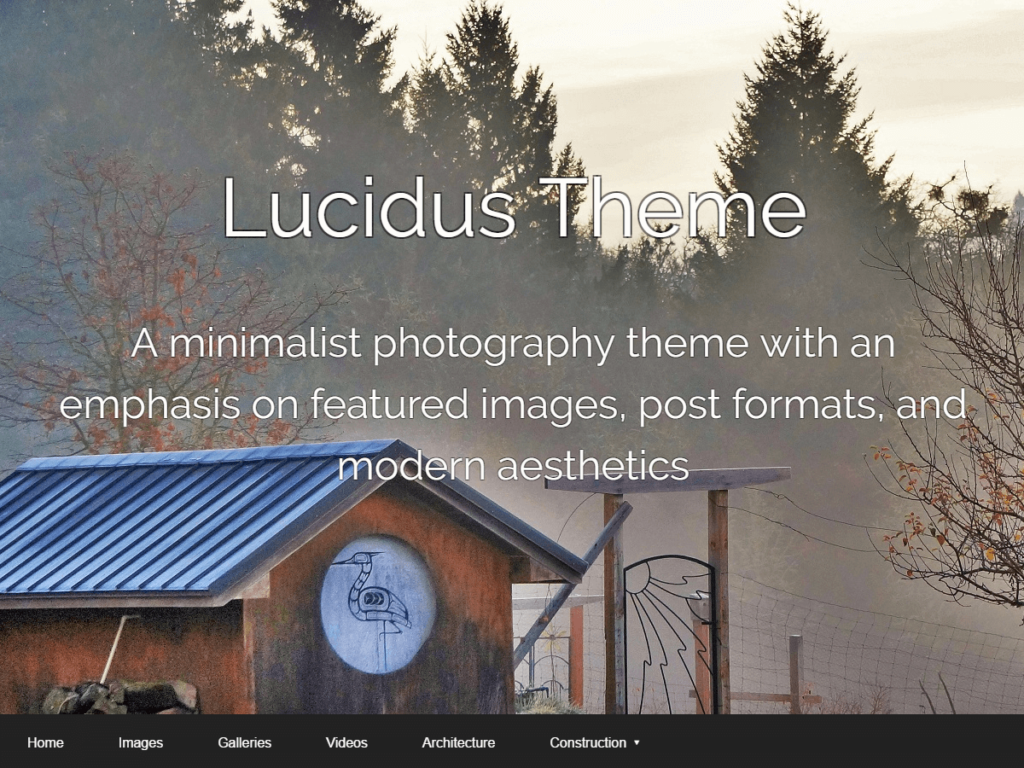 Perfect for pairing poetry with photography, illustrations with essays, or showcasing mixed-media works, Visualize features a clean and simple design showcasing an elegant two-column layout.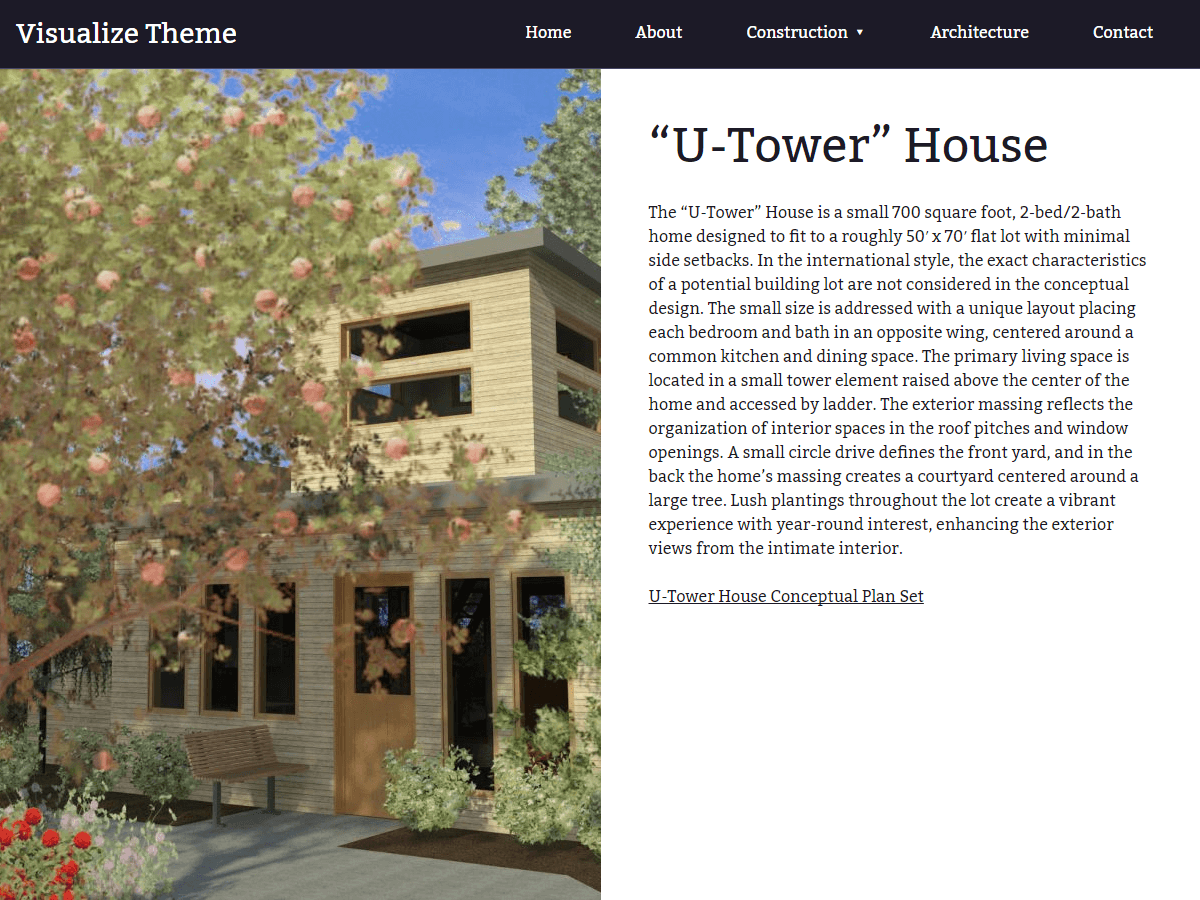 A modern expression of a timeless design—with a traditional layout meeting bold typography, high contrast, and an elegant background, Classical Artisan is ideal for artists, designers, craftspeople, or small businesses.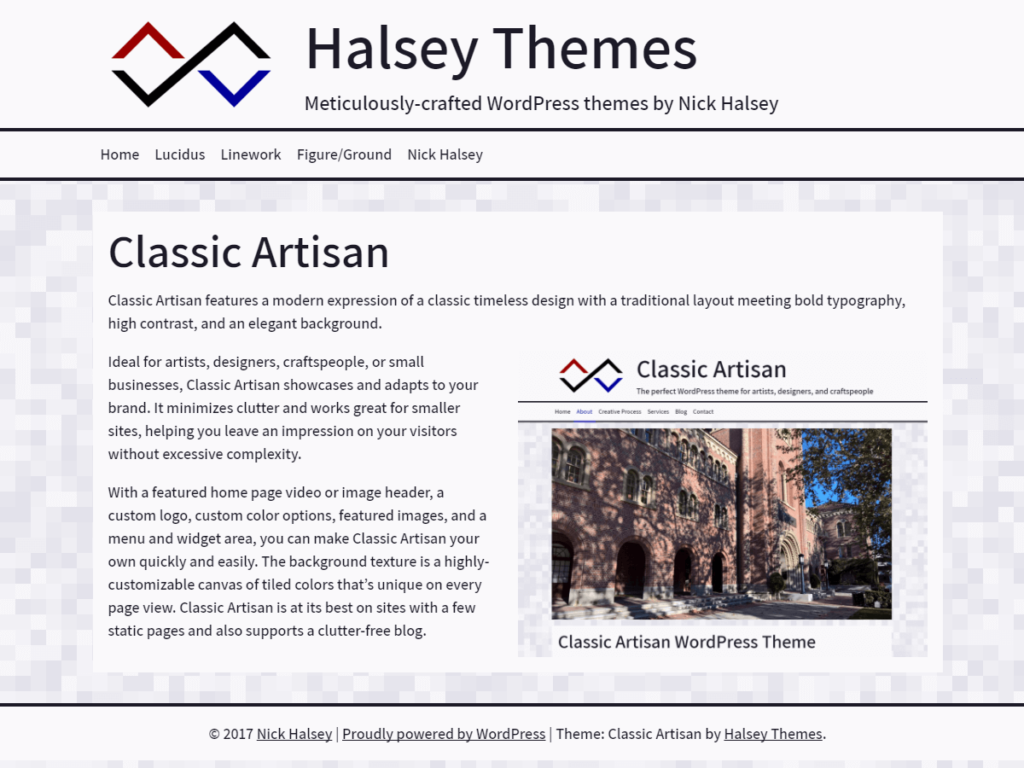 A clean small business theme, Linework is a dynamic, highly-customizable canvas for your content to shine.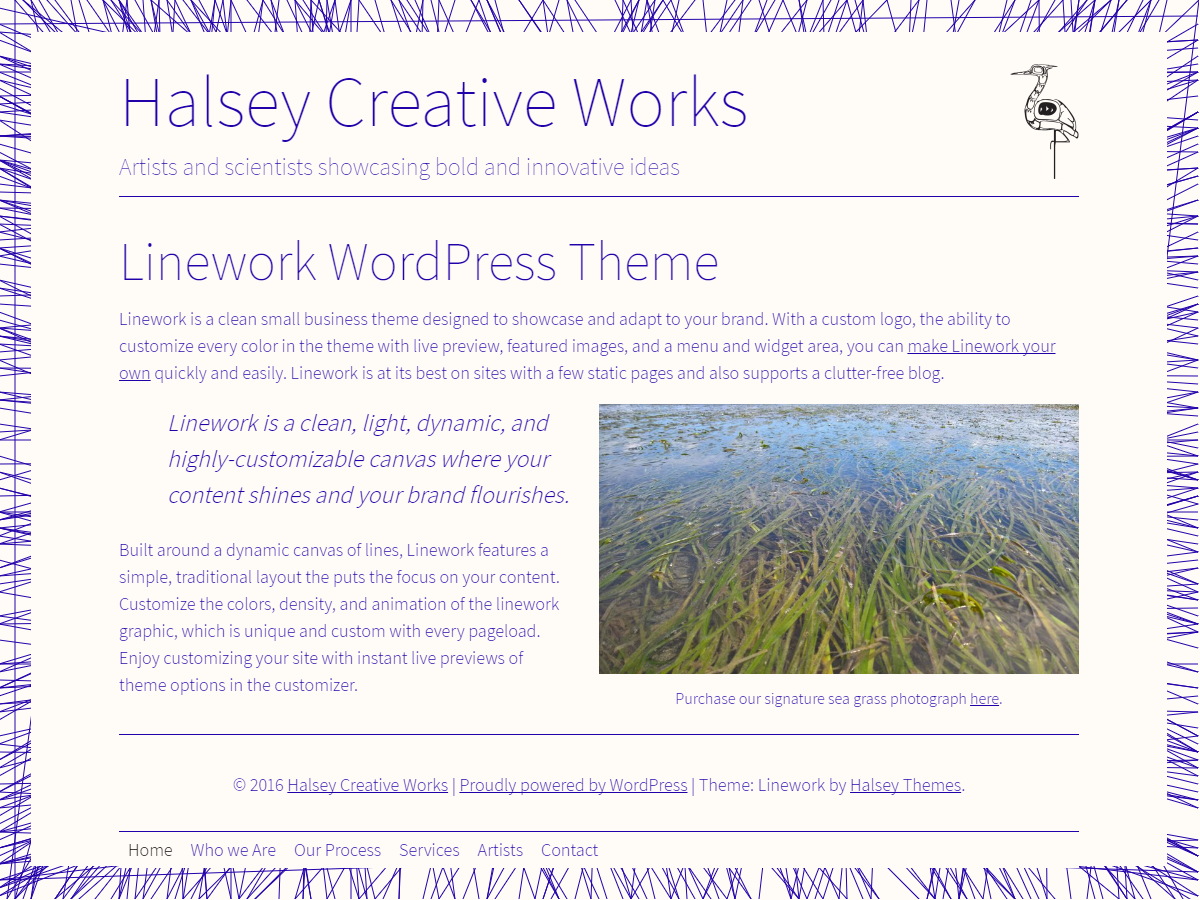 An eccentric free blogging theme featuring an animated background graphic and extensive customization options.